Teaming up again with the incredibly talented underwater model Hannah Fraser, we are excited to announce the release of our latest project, Manta Ballet.
In the past year, we have captured exciting imagery of Hannah with endangered Whale Sharks, Humpback Whales, Pilot Whales and Dolphins. Highlighting the importance of this work, just two weeks prior to the Convention on International Trade in Endangered Species (CITES), we released 'Manta's Last Dance' a groundbreaking short film that contributed to the success story of Manta Rays securing protected status.
Words cannot describe the feeling one experiences when interacting with a giant manta ray. Our goal with the manta ballet images was to capture the beauty and grace of these majestic creatures, inspiring global audiences  to fall in love with them and take immediate action to protect them.
Concept behind the Shoot
The intelligence, curiosity and gentle nature of manta rays is captivating. Only divers and snorkelers are fortunate enough to experience an intimate encounter with a manta ray. The goal of this project was highlight the beauty and grace of manta rays, using art and dance to feature their charismatic and gentle nature in a way the world can relate with. Manta rays are under severe threat because of unsustainable fisheries for their gills, meat and skin. The future of manta rays rests in our hands.
About Hannah Fraser
Hannah Fraser is one of the worlds preeminent underwater dancers and mermaids. Building on Hannah's incredible talent, together are creating a serious of images that connect world to the beauty and vulnerability of threatened marine species. People protect what they love, and through our imagery, we intend to inspire a new level of curiosity and passion for the oceans.
Hannah has this to say about here experience: "One of the first animal encounters I ever had underwater was with a manta ray. I was swimming upside down underneath its huge wingspan, blowing bubbles up onto its belly, which it seemed to love! I aspire to be as graceful and beautiful as these gentle, intelligent animals who are harmless and so interactive. They are the ballerinas of the ocean…and their moves are beyond compare!"
Behind the Scenes on the Shoot
We spent a week in Mexico out on the open ocean with are good friends Taro Smith and Amy Ippoliti, working tirelessly to capture images. This required that Hannah and I tread water for 6 hours or more each day, patiently waiting for the right moments to swim down and shoot with the mantas. These are wild animals, and mantas in particular are very sensitive to abrupt or seemingly aggressive moments. To capture these unique images, we had to approach them on their terms. That meant slow, patient and non-threatening interactions, allowing he mantas to approach us and hopefully begin their dance. For every dozen attempts, perhaps one would result in a possible image. In total, we spent over 30 hours in open seas to capture this set of images.
Manta Rays Featured in this Shoot
Manta rays are the largest rays in the world, growing to widths of over 20 feet (and perhaps 25 feet), and weighing over 1 ton. They are highly intelligent and social animals, often seeking out interactions with divers and snorkelers. They have no stinger and no teeth, if fact they are completely harmless plankton eaters. Manta rays produce only one baby ever 2-3 years, with life spans exceeding 50 years. Sadly a new trade in manta gills for use in China as a pseudo-medicenal health tonic, has ravaged global manta populations. Some regions have seen declines of over 80% in just a few years. Mantas were just listed for international protection by the Convention on International Trade in Endangered Species (CITES) Appendix 2 in March of this year.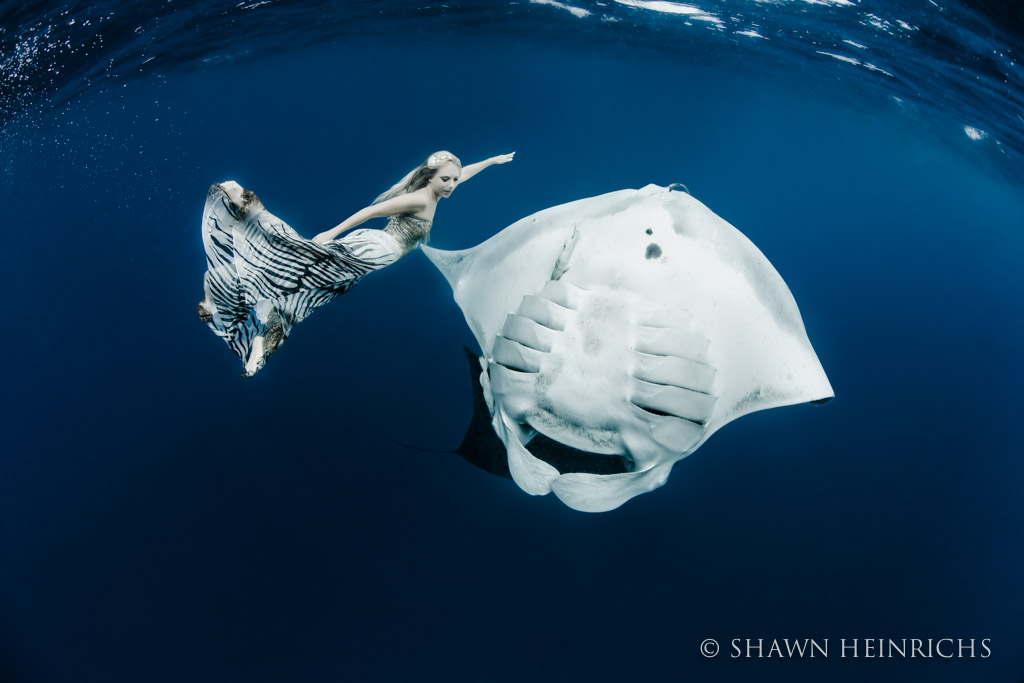 Mexico Manta Population
Mexico is one of the premier destinations for manta rays. Along the Yucatan Peninsula, manta rays can be seen gathering and feeding in large groups. Isla Mujeres has become a famous destination for interacting with whale sharks. What most people don't know is that it is also an incredible location to swim with manta rays. Witnessing the two ocean giants together is a sight to behold!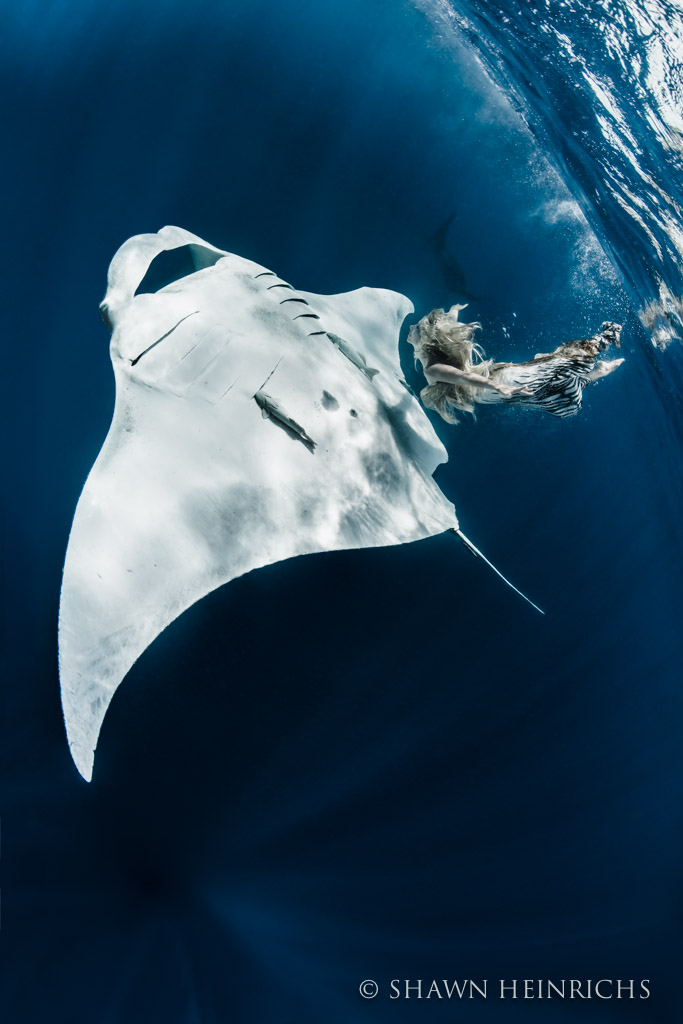 My Experience Capturing these Images
Hannah is one of the top underwater dancers in the world and manta rays are without a doubt, the most beautiful dancers in the ocean. Capturing this intimate ballet with Hannah and these graceful giants was a sight to behold. Often the mantas would twirl and loop below, up and over Hannah's head, their wingtips gently brushing within inches of her face. And then for a moment their eyes would lock, reassuring each other of their mutual acceptance.
Technical Aspects of the Shoot
Folks often find it hard to believe these images are real. I can assure you they are, with every interaction represented as it actually occurred. Hannah was really there in her dress, dancing with these mantas as represented in the images. In post production, nothing is added to the images, with only basic adjustments including levels, color balance, and noise and spec removal. Typically shooting in open seas presents the expected challenges of waves, visibility and variable lighting. Now add large wild animals to the mix and the complexity increases significantly. When you add a human subject to the scene, requiring the environmental elements, the wild animals and the human subject to be at their best for that prefect moment, the difficulty increases by a factor. Without Hannah's incredible talent, and our joint experience working on these kinds of project, capturing this type of imagery would simply not be possible.
As to my equipment, I had my trusted Canon 1Dx for topside shooting and a Canon 1DC shooting FULL 4K video in Nauticam Housing, along with my GoPro 3 with Flip3 Filter, all supplied by my trusted partner Backscatter in Monterey. With this configuration, I had everything I needed to capture full frame images at blazing fast speeds and also capture full HD video!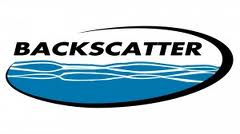 Reason Behind the Shoot
We were in Mexico to capture these images of the Manta Ballet. These images are being used to raise global interest in manta rays and awareness about the urgent need to conserve them. We are working with BlueSphere Foundation, WildAid, Manta Trust, Shark Savers and Conservation International to end the destruction of manta rays before it is too late.