Warning – The following contains imagery that depicts the hard truth.
My soul was blackened. Where once I had seen light at the end of the tunnel, now there was only darkness engulfing me. How had mankind gone so far off the track, engaging in such barbaric acts, willful cruelty and reckless destruction? Nature has given us so many incredible gifts, but rather than cherish and protect them, we have set out to systematically eradicate them.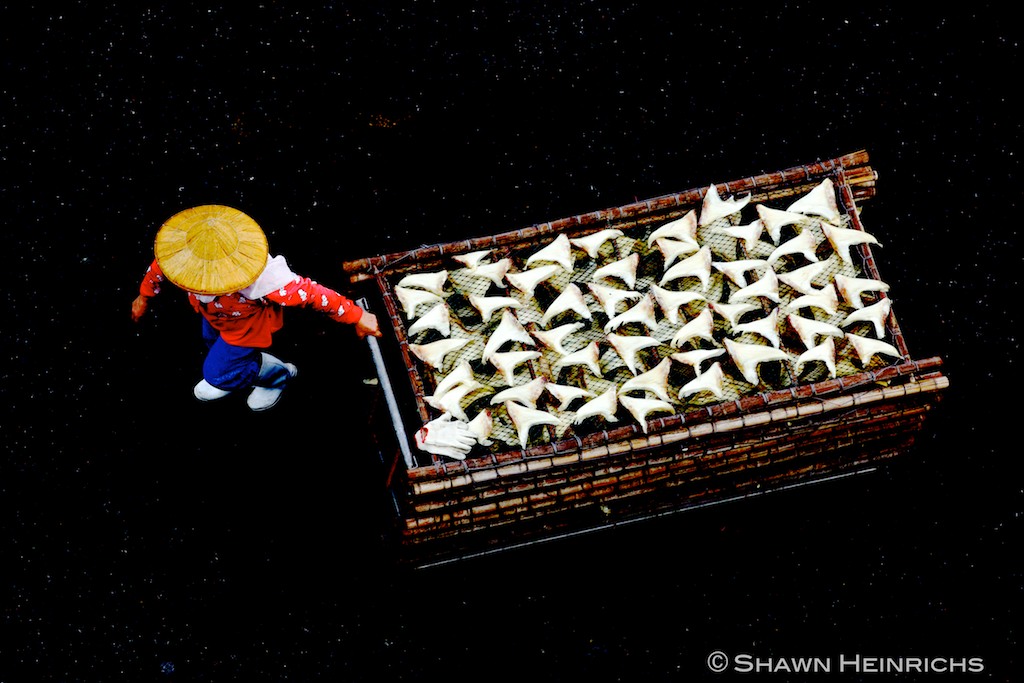 Fighting on the frontlines of shark conservation can be a lonely, frustrating and often depressing experience. In July of 2011, I had just returned from a long string of investigations focused on the shark fin and manta ray gill-raker trade. With a decade of environmental investigation experience under my belt, I have seen just about every imaginable act of cruelty and wanton destruction. Through these hard experiences I have learned to separate myself, developing an alter ego as it were, to cope in the heat of the moment and not subject myself to increased danger.
Over the years I have convinced myself that these two personas can coexist in harmony, that my thick skin and polished armor would safeguard my soul from the effects of the ugliness I have witnessed. I feared that if it the blackness seeped through a crack in my armor, it would poison my soul and I would lose the path. Folks often ask me what it is like to work on frontlines and how do I keep it up. I respond with a safe confident answer that I get used to it, that I maintain professional detachment, keep my cool, focus on the job at hand, and I don't internalize it.
In the face of such destruction, I walk a fine line between bitter reality and hope. My job is to expose the destruction as a wake up call to the world, but also to preserve hope in the future; that mankind will wake up, will change and things will get better. I call this approach 'strong medicine in small doses'. The problem is, in the process of collecting these 'small doses' I have had to expose myself to massive and prolonged doses. And as no surprise, this extreme exposure has proven toxic and painful and only now am I realizing this.
I live in a world of imagery. I am obsessed with the visual sense and addicted to the process of capturing powerful images. I am a storyteller and imagery is my medium. My ambition is to somehow get my camera to capture what my soul experiences through my eyes, an enhanced version of reality, order in chaos, focused, isolated and profound.
I present the following images and captions as a form of self-therapy; my way of explaining the investigation world I experience, as seen through my eyes, and the darkness that accompanies it.
I call this collection of images THE DARK ROOM
Amidst all this death and destruction, I sometimes ask myself why I even bother to persist? The reality is, the outlook is pretty bleak and we are fighting an uphill battle. The forces of destruction far outnumber the forces of conservation, and for every dollar spent to conserve a resource, 10,000 dollars are spent to extract it.
Fortunately, this massive imbalance in numbers is countered by the incredible passion and commitment of the people engaged in conservation. And nowhere are more dedicated and sacrificing individuals found than in the field of shark conservation. I am blessed to call these people my colleagues and friends, and I believe we will ultimate succeed in ending the slaughter.  Together, we are accomplishing more than I ever imagined. In the past two years, the tide has begun to turn with shark sanctuaries and shark fin legislation coming online in key regions across the globe. I take this moment to recognize these individuals.
As I look back at the decade of work behind me and the lifetime of work that lies ahead, I take comfort in knowing I have the company of such a remarkable group of friends and allies on this journey. In the past 2 years especially, we have accomplished more than any of us could ever have imagined. I believe this has inspired all of us to work harder, sacrifice more and set even more ambitious goals. We will not stop until the battle is won.