In a performance protest against the Australian shark cull and the global slaughter of sharks, my super talented creative partner Hannah Fraser risked it all to dance on the sea floor with swarms of tiger sharks up to 17 feet long without any dive or protective gear.
Note: The interactions between Hannah and the sharks depicted in the video and imagery in this story are 100% REAL.
In our quest to inspire mainstream audiences across the globe to protect our ocean's vulnerable marine creatures, Hannah Fraser and I have tackled some of the most complex and challenging shoots ever attempted. From the 'Whale Shark Fashion Shoot' to humpback whales in 'Betrayal', and our crowning achievement 'Mantas Last Dance', we have braved the elements and shattered creative boundaries to redefine how the world views threatened marine species, and to inspire the global community to act before we lose it all.
 PLEASE sign our petition to permanently end Australia's shark cull:
SIGN HERE
Up until now, the marine megafauna we have worked with in these shoots, including whale sharks, mantas, humpback whales, pilot whales, and dolphins are generally understood to be "safe" species to interact with. Yet, across the globe one family of marine creatures, sharks, are being devastated to the tune of over 100 million animals a year. Both Hannah and I are heavily engaged in shark conservation, and the knowledge that our creative projects have largely excluded "predatory" sharks has weighed heavily upon us. With the recent actions of the Australian government, we decided it was time we addressed this.
In a knee-jerk response to several shark attacks off the west coast of Australia, the West Australian (WA) government implemented a shark cull to make beaches "safe" again for bathers. Despite intense domestic and international opposition, and overwhelming scientific evidence disproving the effectiveness and justification for the cull, the WA government remained resolute in carrying out the cull. Among the species most effected are Tiger Sharks, and despite the critical ecological role this species plays, and the fact that their numbers have already been severely depleted throughout their range, and having just concluded the initial cull period, the government appears committed to reinstating the cull when they deem "appropriate. Premier Colin Barnett claimed the policy has been a success, stating 'They were tiger sharks. They are proven around the world to be a dangerous shark.'
I have been interacting with Tiger Sharks in the Bahamas and Pacific islands for over a decade now, and the picture the Australian government has painted of tiger sharks as ruthless and undiscriminating predators, couldn't be further from the truth. Even more disappointing, despite massive outreach by the shark conservation community to educate the general public about the TRUE nature of sharks, it seems the "large predatory sharks" such as Great Whites, Tigers and Bulls still seem to carry the stigma of mindless man-eaters. And as such, even highly educated and supposed conservation oriented nations such as Australia, continue to slaughter these creatures without apparent consequence.
Diving head first into the battle to make a profound statement in opposition to her government' shark cull philosophy and more broadly in response to the global slaughter of sharks, we conceived the vision of "Tigress Shark". To pull this shoot off, Australian Hannah Fraser and I teamed up with Jim Abernethy, the world's leading authority on interactions with large "predatory" sharks, and together we embarked on a dangerous mission, the likes of which has never before been attempted. Our objective – to present these magnificent creatures in a true and positive light by capturing iconic imagery of Hannah face-to-face with a massive 15 foot tiger shark, her hand resting gently on it's massive head.
What made this shoot entirely unique was that Hannah was devoid of any scuba or free-dive gear, dressed only in a tiny costume and airbrush body paint to create the perfect artistic vision. Without mask, fins or any sort of protective gear, she had to rely solely on her skills, training and experience, along with the diligent support of her expert team, to ensure the shoot went off without a hitch. Above all, safety was our top priority! We knew that tiger sharks are not senseless man-eaters (mermaid eaters in this case) but also recognizing that they are formidable predators with very powerful jaws and razor sharp teeth.There was no room for error, as one mistake could have resulted in severe injury or worse. For the sake of Hannah and for the shark conservation cause, we were compelled to reduce that risk to a minimum. Every facet of the shoot, including pre-dive preparation and training, underwater communications, dive safety team, choice of costume, visibility, and much more, centered on creating the safest and most creative shoot possible. And to our credit, we exceeded our safety expectations throughout the shoot.
Despite the risks, the team was resolute in their mission to create the most groundbreaking imagery to oppose not only the Australia shark cull, but also the global slaughter of sharks. And our message, "End the War on Sharks" resonates throughout this piece.
We are incredibly appreciative of the invaluable support our partners and team members provided to make this shoot possible:
Andy Fraser – Executive producer of our feature film "Tears of a Mermaid", without his support, we could not have done this project.
Jim Abernethy – far and above the world's leading authority on interactions with large predatory sharks, as well as acclaimed photographer and cinematographer, was lynchpin to pulling this shoot off.
Eric Alan Donaldson – who worked tirelessly behind the scenes to capture the backstory of this challenging shoot.
Light & Motion – L&M's outfitted the entire camera team with crazy bright Sola 4000's and 2500's creating a veritable stadium of underwater lighting.
Backscatter – whose incredible service and technical expertise has proven invaluable in each and everyone of our creative shoots.
Nauticam – our entire team was shooting with Nauticam systems, including Canon 1DC, Canon 1DX, and Canon 5D3.
Ocean Technology Systems – OTS Warrior masks with dive buddy communication systems proved to be one of the most valuable safety elements in our shoot.
Adelmo Rocchi – Adelmo's incredible underwater contact lenses made it feasible to Hannah to even attempt this shoot.
Phutureprimitive and Jillian Ann – whose song "Enemy" provided the perfect inspirational score for Tigress Shark.
Julia Chavez – Body artist master, Julia's exceptional talent enabled us to fully realize our vision of Hannah as a 'tigress shark'.
Taro Smith and Hunter Nolan – provided invaluable topside and behind the scenes underwater camera work.
The JASA Crew of George Hughes, Sean Gillespie and Jason Harvey – whose incredible knowledge and experience working with tiger sharks made it possible to safely execute this shoot.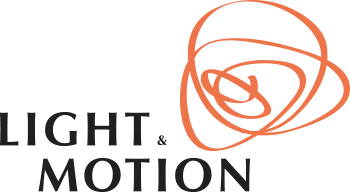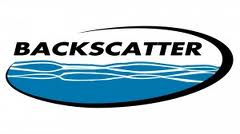 Lastly, we were delighted to host ABC News with Matt Gutman for the final two days of our shoot. Matt got to experience first hand the challenge and excitement of this groundbreaking project.
Imagery of this nature has never been seen before, and the team believes it will surely bring significant international attention to the global plight of sharks. This is just one exciting chapter in Hannah and my journey to bring these stories of inspiration to the planet, with the goal of putting a stop to destruction of our oceans. Our journey together will be told in a new feature film "Tears of a Mermaid" to be released next year. To discover how our team pulled off this incredible shoot go to: