Another world first, Hannah Fraser and I completed an underwater conservation fashion shoot with pods of Pilot whales, considered by many as illusive wanderers of the sea. In conduction with the the Humpback whale project, the goal of this shoot was to highlight the beauty and vulnerability of these ancient looking whales, and to inspire global audiences to care more about these vulnerable creatures. The following are some of the images from this shoot.
Adult Pilot Whales grow up to 25 ft long, display intelligence similar to bottle nose dolphins, and are highly social in their pods. Studies suggest that both males and females remain in their mothers' pods, an unusual trait among mammals, and mothers have been know to nurse their calves up to 10 years!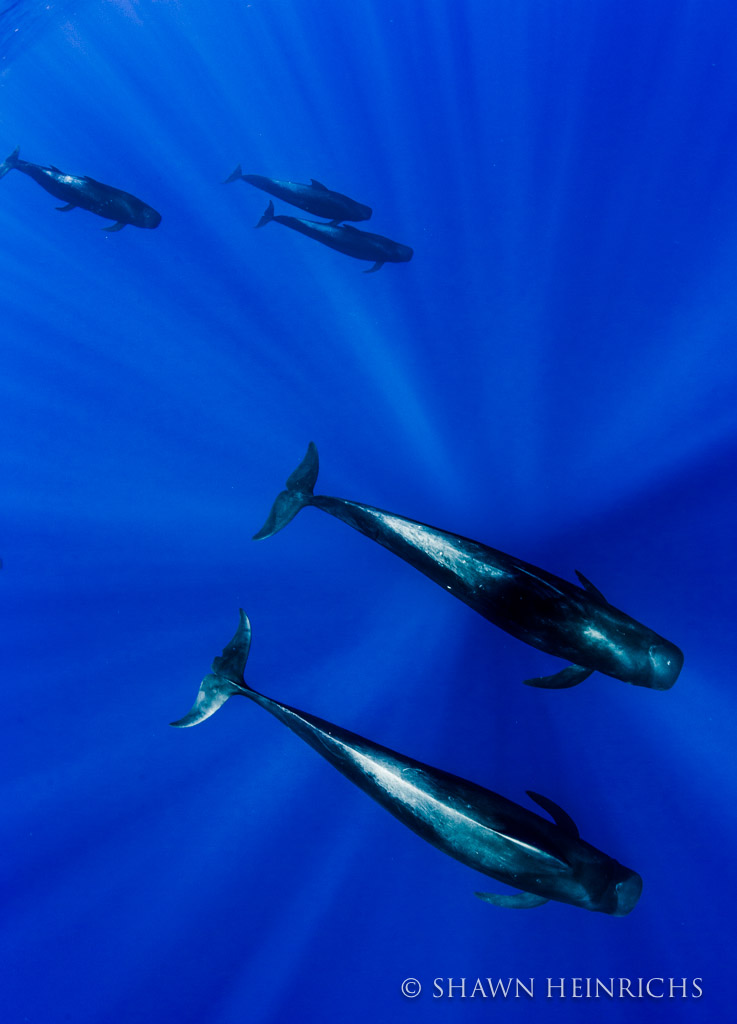 We captured these images over a period of 5 days that required LOTS patience and swimming. We were delighted however with the results of our efforts.
Prints are now available from this shoot! We are offering exclusive, limited edition prints for each of these images. Final print price will depend on print size, material and mount options. When you know which images you are interested in, we can provide you a quote. Please contact us at: