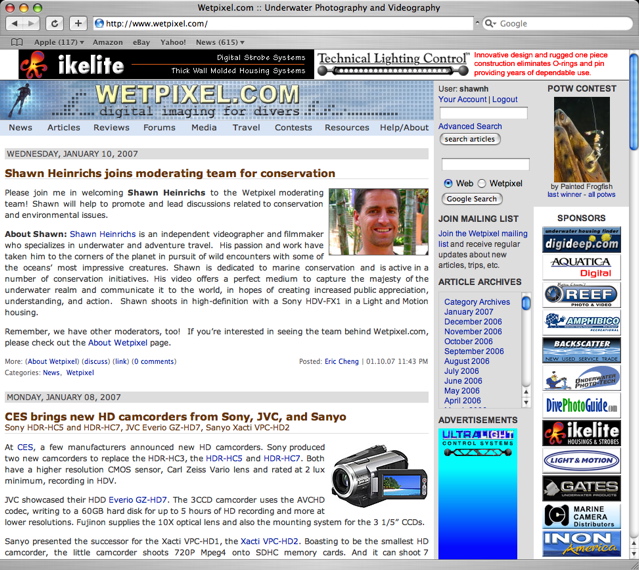 Please join me in welcoming Shawn Heinrichs to the Wetpixel moderating team! Shawn will help to promote and lead discussions related to conservation and environmental issues.
About Shawn: Shawn Heinrichs is an independent videographer and filmmaker who specializes in underwater and adventure travel.  His passion and work have taken him to the corners of the planet in pursuit of wild encounters with some of the oceans' most impressive creatures. Shawn is dedicated to marine conservation and is active in a number of conservation initiatives. His video offers a perfect medium to capture the majesty of the underwater realm and communicate it to the world, in hopes of creating increased public appreciation, understanding, and action.  Shawn shoots in high-definition with a Sony HDV-FX1 in a Light and Motion housing.
Remember, we have other moderators, too!  If you're interested in seeing the team behind Wetpixel.com, please check out the About Wetpixel page.