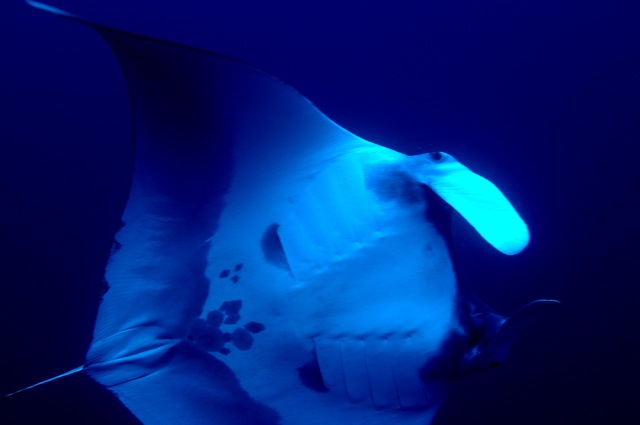 We had visited Phi Phi Island on several occasions prior to the Tsunami. It was an amazing paradise island, a gathering place for people from all over the world looking for a place to escape to, and an island surrounded by lush reefs and unusual sea life.
The Tsunami on December 26, 2004 created a different vision of Phi Phi for the rest of the world. Overnight, the island became infamous for the devastation it sustained in the Tsunami. A 10 meter wave swept across the island, destroying everything in it's path. Hundreds of lives were lost and many more were devastated.
We returned to Phi Phi to witness for ourselves the recovery effort and to dive again the reefs we had come to love. We had no idea what to expect, but our hopes were for the better. Our images and video captured it all…including a beautiful manta we had met two years earlier on a visit.