Letter To Richard Branson:
Dear Richard,
I cannot express the joy and hope that I felt this morning when I read your blog, Top 10 Nations Protecting & Destroying the Oceans.
Just two weeks ago we sat together on Jim Abernethy's boat in Bahamas, reveling in the excitement from our Tiger Beach dive in Bahamas Shark Sanctuary, a marine ecosystem exploding with life, and above all, teaming with robust populations of sharks patrolling the reefs…the Oceans as they should be!
Sitting together we brainstormed on how we could build momentum to encourage nations across the world to take a stronger stand for their ocean resources and truly protect them. It was then that you hatched the idea of Top 10 Best and Worst. I was immediately taken by this idea and we furiously began taking notes on next steps.
For many people, the process would have ended with that, ideas. But not with you Richard, a global entrepreneur and conservationist. In addition to being one of the most fearless people I have ever me, not even flinching as sailfish with razor sharp bills slice sardines in half, you are also a man of action. You mobilized this idea into action, and with the the Ocean's Elders, you have now issued a challenge to the nations of the world to aspire to become one of the Top 10 Nations Protecting the Oceans. And if they continue on the path of recklessness destruction, risk joining the Top 10 Worst Nations.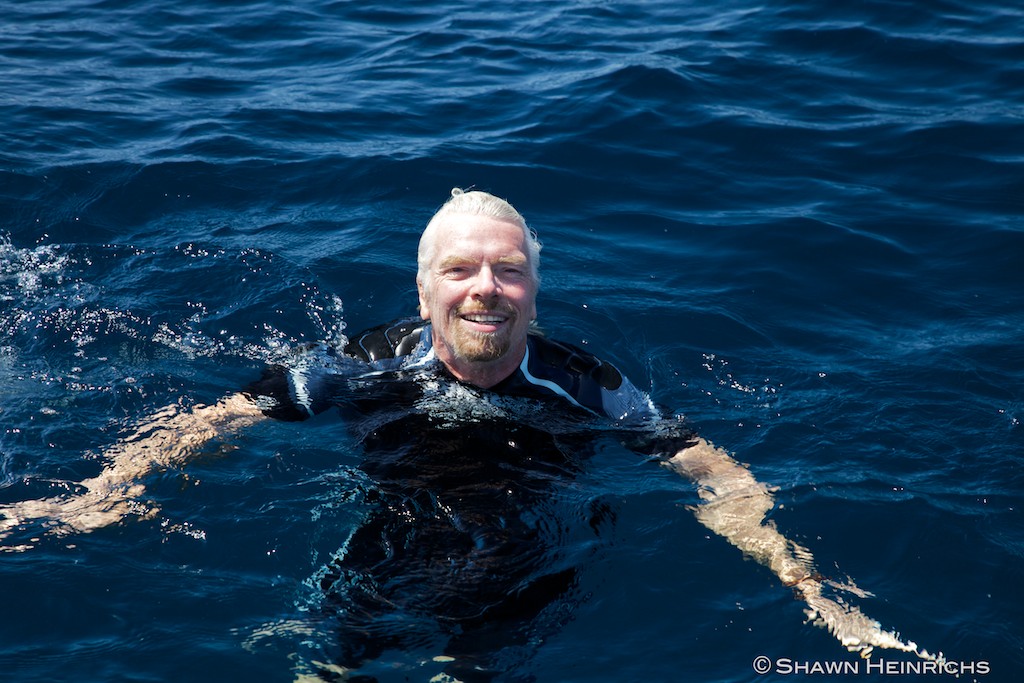 I have come to realize that you are a man of your word, a man of integrity, a man who believes it is his duty to use his global status to reach millions to drive change in the world. We need more people like you, and I believe your actions are setting an example to others who will follow in your footsteps. Keep doing what you do best Richard, and I am honored to be a friend and ally in our cause.
Your friend,
Shawn