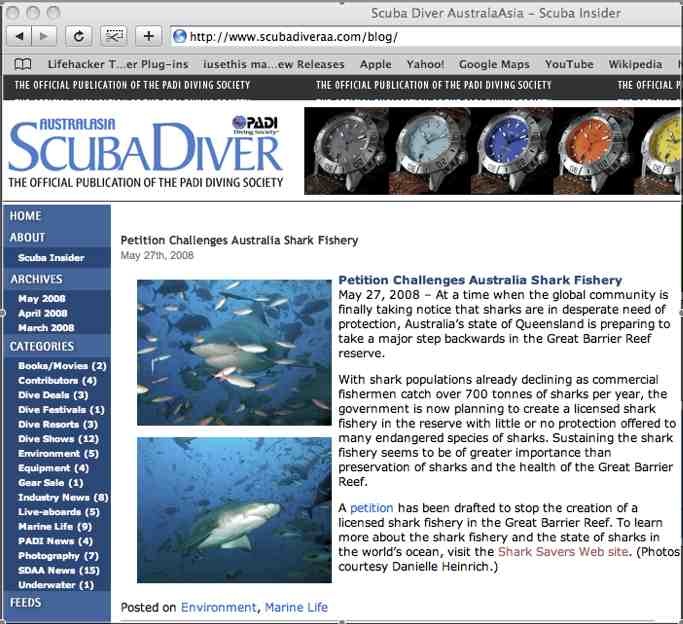 Petition challenges Australia shark fishery
May 27, 2008 – At a time when the global community is finally taking notice that sharks are in desperate need of protection, Australia's state of Queensland is preparing to take a major step backwards in the Great Barrier Reef reserve.
With shark populations already declining as commercial fishermen catch over 700 tonnes of sharks per year, the government is now planning to create a licensed shark fishery in the reserve with little or no protection offered to many endangered species of sharks. Sustaining the shark fishery seems to be of greater importance than preservation of sharks and the health of the Great Barrier Reef.
A petition has been drafted to stop the creation of a licensed shark fishery in the Great Barrier Reef. To learn more about the shark fishery and the state of sharks in the world's ocean, visit the Shark Savers Web site.
-Shawn Heinrichs
(Photos courtesy Danielle Heinrichs.)