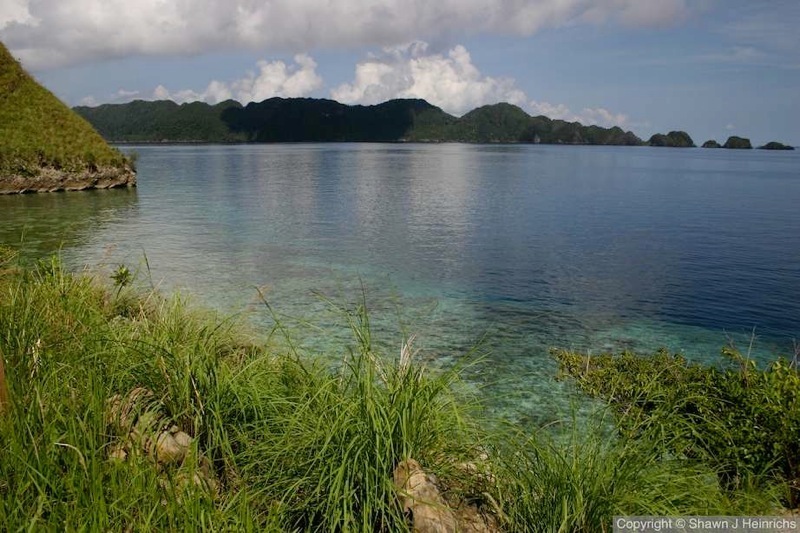 I returned to Raja Ampat to continue documenting the vast treasures of this amazing archipelago. This time we focused on some of the hidden treasures that only a lucky few have had the opportunity to explore. Among these were the fresh/brackish limestone lakes hidden in the interior forests of certain island. Marine life isolated for an unknown duration abound in these lakes. More to come on this in the next visit.
As always, the diversity and sheer quantity of marine life was staggering. On the house reef alone we filmed a school of over 100 bumphead parrot fish, turtles, napoleon wrasse, numerous macro critters, hunting octopus, and at least five walking sharks!
We documented the resort construction progress which has been fantastic.  The over-the-water bungalows are five star and offer some of the most scenic accommodations imaginable. The restaurant is a work of art. When the resort opens in October of 2008, the guest are going to be treated to an incredible experience.
Finally, we continued our work on the threats facing Raja Ampat. Among the unfortunate activities we documented were camps or shark finners, finned sharks, drying fins, a live turtle slaughtered and destructive fishing. Though much of Raja Ampat is still pristine, these threats could have a significant impact on the future health of the ecosystem if not stopped. With the ranger boat coming soon this will be stopped!