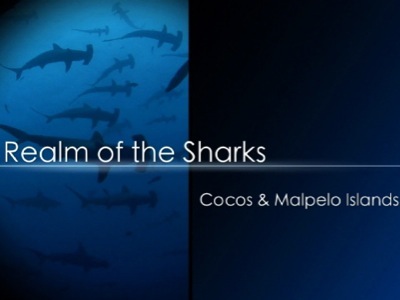 Both Cocos and Mapelo Islands in the Eastern Pacific Ocean are home to an abundance of marine animals, including numerous species of sharks, rays, dolphins and whales.  Cocos Island is some 300 miles southwest of Costa Rica, and has been designated a Marine Park and World Heritage Site by Costa Rica.  Malpelo Island is a little over 300 miles off the coast of Colombia and is designated as a Colombian Fauna and Flora Sanctuary, and marine protected area.  The waters off both islands are considered by divers to be among the most exciting areas in the world for big animal sightings.  The immense schools of Hammerhead Sharks that gather in these waters leave divers awestruck.  The biodiversity is rich and vulnerable.
Join Shawn Heinrichs as he takes us to the islands of Cocos and Malpelo to experience the magnificence of these animals and many other marine animals that abide in these rich waters.
Shawn Heinrichs is a conservation filmmaker based in Longmont, Colorado, USA.  To learn more about Shawn and his work, please visit his website, BlueSphereMedia.com.
DiveFilm Podcast Video is proud to present this film as Episode 3  of DiveFilm's new High Definition Video Podcasts and Web Videos.  To learn more about it, please visit DiveFilm.com.
-Mary Lynn