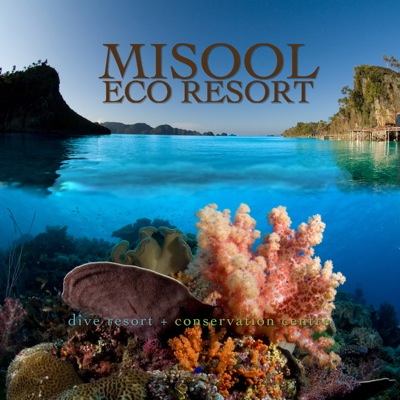 Phase III of the Misool Eco Resort project is complete. I traveled Misool and captured extensive footage of the marine protected area surrounding the resort island. This was follow up by hours and hours of editing, motion graphics and sound production work. The end product included a high definition video for use at trade shows, a marketing DVD featuring the underwater and surface beauty of the resort, and web videos to be featured on Misool Eco Resort website.
The diversity and sheer quantity of marine life is staggering. Having filmed underwater in some of the most impressive locations around the planet, I can say with confidence that this is one of the richest marine environments I have ever experienced. With only one short week to film on this visit, I spent dive after dive immersed in dense schools of reef fish while floating over countless species of hard and soft corals.
The next phase of the project will focus on tracking the progress of the resort construction. I expect to return in November of 2007, to film the resort facilities as they approach completion. I also will spend as much time as possible underwater capturing more of the underwater beauty of this amazing marine ecosystem.