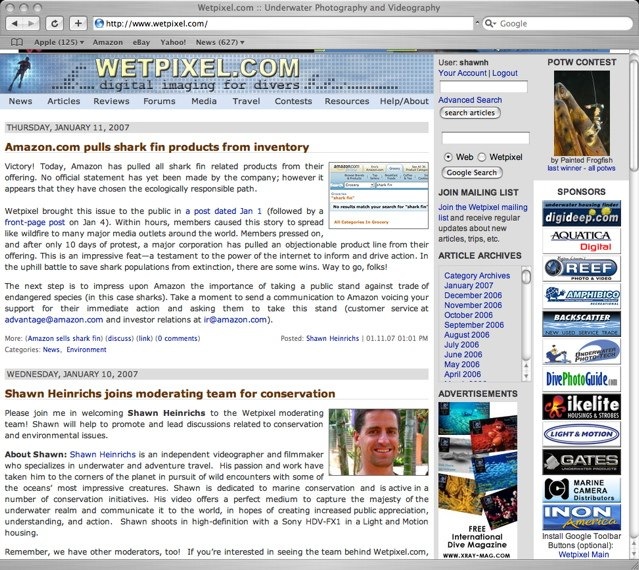 Victory! Today, Amazon has pulled all shark fin related products from their offering. No official statement has yet been made by the company; however it appears that they have chosen the ecologically responsible path.
Wetpixel brought this issue to the public in a post dated Jan 1 (followed by a front-page post on Jan 4). Within hours, members caused this story to spread like wildfire to many major media outlets around the world. Members pressed on, and after only 10 days of protest, a major corporation has pulled an objectionable product line from their offering. This is an impressive feat—a testament to the power of the internet to inform and drive action. In the uphill battle to save shark populations from extinction, there are some wins. Way to go, folks!
The next step is to impress upon Amazon the importance of taking a public stand against trade of endangered species (in this case sharks). Take a moment to send a communication to Amazon voicing your support for their immediate action and asking them to take this stand (customer service at advantage@amazon.com and investor relations at ir@amazon.com).
*UPDATE*: If you would like to voice your support for Amazon's decision to remove shark fin products and press them to take a public stand on this issue, please feel free to you use the following text: (continue for full text)…