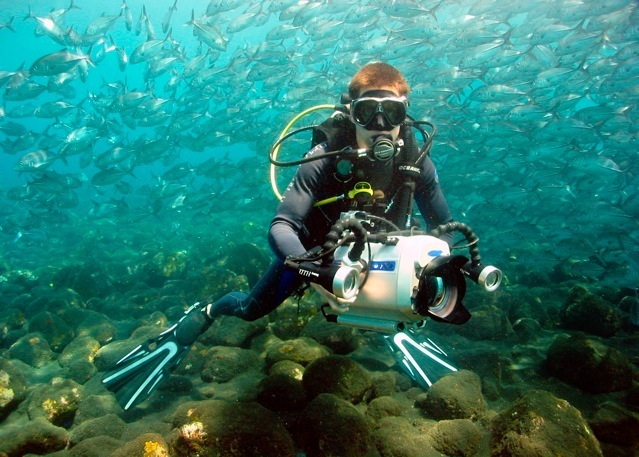 Excerpt from prior visit: "Tulamben Bali is paradise for divers seeking world class diving without the overhead of long boat trips and live-aboards. Nowhere else in the world (that I know of) can you walk 150 feet down the beach from the door off the resort, slip on your BC and tank (which I should mention are carried by porters), swim 100 feet off the shore and spend the next hour exploring the beauty of one of the most beautiful wrecks I have ever dived."
I returned to Bali with my wife and daughter over the US holiday of Memorial Day weekend. I had put together a nice DVD for Tauch Terminal Resort the year before showcasing the dive sites and the resort facility. The goal of this trip was to capture more of the stunning dive scenery but this time in HD using my Light & Motion FX1 set up.
We could not have been more fortunate on this visit. During our entire stay, the seas were flat, the winds were a mere breeze, the sun was shining and  underwater the visibility was spectacular. Most of the diving in Tulamen is a stones throw from the shore. Any inclement weather and the visibility can deteriorate rapidly. Not this time. Down at 30 meters, I could see from one end to the other of the Liberty Wreck. In the Coral Gardens in less than 10 meters of water, the vibrant reef and colorful fish were amazing. And at Jack Point, just 10 meters from the shore, the local school of several hundred jacks were putting on a real show.